We exist to empower the local church to
display

the gospel of grace it

proclaims

through ministries of compassion.

This is accomplished as we identify partner-churches who share our passion for gospel demonstration and serve those churches by providing them with the financial support, supplies and human resources they need to effectively minister to the needy in their communities.
Core Values
Visual

The gospel is shown to be most beautiful when not only proclaimed, but also

demonstrated through acts of compassion

Focal

The church, as

the epicenter of God's redemptive plan

, must be at the forefront of mercy ministries.

Organic

The vastly uneven distribution of resources worldwide hinders many churches from serving the poor, afflicted and marginalized in their communities.

The biblical model shows the church working together in unity

, one part coming alongside the other in radical generosity.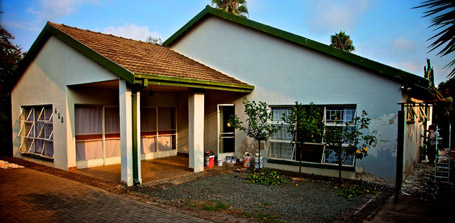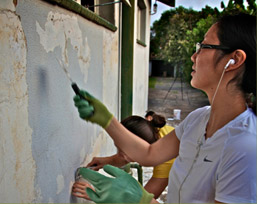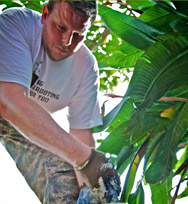 Our Story
In February 2012, under the South African sky, we finished construction on the Muphamuzi Baby Home. There, serving alongside the men and women of Living Hope Church, we saw something beautiful…
We saw Jesus' followers living out their faith, pure and undefiled, serving the most helpless among us – orphaned children. As we prepared to open the doors of this sanctuary for abandoned babies, we saw something even more beautiful:
We saw the gospel displayed in human pictures.
There is no perfect analogy or metaphor to explain the gospel. If there were, it would cease being the most profound and glorious story of all. But caring for "orphans and widows in their distress" surely comes close.
When we offer hope to those who have no hope, we create an image that ever-so-closely resembles God reaching down into this fallen world and shining the light of Christ on us who were without hope. When we relieve the pangs of hunger with earthly food, we mirror the love of Jesus that satisfies our souls' deepest longings for righteousness. And when we rescue orphans and place them into "forever families," we tell a story of earthly redemption that powerfully echoes the story of our own adoption by the Greatest Father.
In February 2012, we saw compassion make the gospel touchable.
Out of this vision, 1Hope was born.
1Hope Board of Directors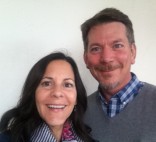 Bryan Bush
Executive Director
Attorney
Juris Doctor Pepperdine University School of Law '87
B.A. Political Science
Hope College Holland, Michigan '84
Amazed most by
The love and compassion of God Almighty shown through Jesus Christ to those whom He has adopted into His royal family!
Inspired to be compassionate because
God has shown the greatest compassion to me, so how can I not be compassionate to those whom He loves.
Loves 1Hope Because
1Hope does an amazing job of proclaiming the truth of the gospel and demonstrating it in action by meeting the physical needs and the spiritual needs of people.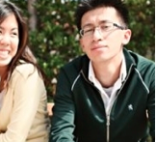 Jeff Ton
Director of Communications
B.A. Communication
University of Southern California, '04
Amazed most by
2 Corinthians 5:21 – For our sake He made Him to be sin who knew no sin, so that in Him we might become the righteousness of God. After hearing the preaching of the gospel and the cross through His Word in Isaiah 53, my heart was supernaturally broken, exposed and
regenerated to have new life in Jesus Christ through repenting of my former wayward life. He did it all through His powerful gospel. I will forever be a debtor to our Lord's rich mercy when I was a wretched enemy against the Creator of the universe.
Inspired to be compassionate because
Quite simply, it is the love of Christ that compels me. Our Lord's meek and humble life and compassionate heart replete through the gospel books steers my own heart to try to live out a life of compassion for believers and for the lost by faith. The gospel accounts are amazing in how consistently they showcase the tender heart of Jesus.
Loves 1Hope Because
I love the heart of 1Hope because it strikes what I believe to be a beautiful balance of gospel proclamation and gospel demonstration. There is something tangibly awe-inspiring about seeing a high-definition picture of the gospel when it is clearly delivered to the weak, the poor, the undeserved or the oppressed.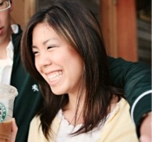 Michelle Ton
Director of Administration
B.S. Materials Science Engineering
University of California, Irvine, '08
Amazed most by
God graciously breaking the chains that my rebellious heart was bound to and regenerating my soul for new life in and through Jesus Christ. He revealed to me his unconditional love and re-directed my heart towards the saving knowledge of his Son Jesus Christ. He graciously saved me and granted me the faith to believe in Christ so that I may be called a child of God.
Inspired to be compassionate because
It is His love displayed on the cross for me first that compels me to become actively involved in compassion ministries. One avenue that
is a proactive and tangible way to minister the gospel is through mercy ministries – being active doers of the word.
Loves 1Hope Because
It allows me to see the real-life examples and real-life faith of faithful Christians and to see tangible demonstrations of how they lay down their lives for the hurting. Having seen this is a powerful testimony that the Spirit is at work in believers and encourages me to lay down my preferences and interests for the sake of serving and loving others as Christ has done for me.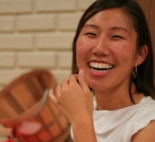 Janice Han
Director of Finance
B.A. Development Studies
University of California, Berkeley, '03
Amazed most by
What a Savior I have in Jesus Christ! In understanding sin and its consequences, not by my standards but as declared by the Word of God, I realized that nothing I could say or do could save me. I needed salvation from the wrath of God. And God gave me a Savior.
Inspired to be compassionate because
Jesus. In college, through God's Word, I kept seeing and hearing about Jesus' compassion to "the least of these." Now, I can say that I have experienced not only Christ's compassion to me, but how His compassion can work in me to be compassionate towards others. My heart for the hurting grows and develops as I learn more of the holiness and glory of God and the truth in His love as displayed in Jesus Christ. Growing in the Gospel allows me to have a message of hope, love, and truth that I can share in word and deed with the hurting.
Loves 1Hope Because
I love that 1Hope desires to address needs by working with and through churches; I love the Board of Directors who humble me in their sacrifice, passion, and hard work; and I love the people we work with as they have encouraged me by their lives to love our Lord more fervently. It is exciting to be a part of this from the beginning and see where and how the Lord will lead us in the future!
the Bible is Inspired
We believe the Bible is the Inspired, Inerrant and Authoritative Word of God and that it is sufficient for salvation and godliness.
There is one God
We believe that there is one God, eternally existent in three persons: Father, Son and Holy Spirit.
deity of Jesus
We believe in the deity of our Lord Jesus Christ, His virgin birth, His sinless life, His miracles, His vicarious and atoning death, His bodily resurrection, His ascension to the right hand of the Father, and His personal return in power and glory.
men are lost sinners
We believe that all men are lost sinners and dead in transgression.
REPENTANCE
We believe that only by the gracious regeneration by the Holy Spirit can a man turn to Christ in repentance and believe in His name for salvation.
GRACE ALONE
We believe that man is saved by grace alone through faith alone in Christ alone.
THE HOLY SPIRIT
We believe in the present ministry of the Holy Spirit by whose indwelling every Christian is enabled to live a godly life.
RESURRECTION
We believe in the resurrection of both the saved and the lost; the saved to eternal life with Christ and the lost to eternal punishment in hell.