Project Timothy gets its name from the Timothy of the New Testament: a young man whom the Apostle Paul discipled and mentored for pastoral ministry. We believe that healthy local churches are God's primary means for reaching, saving, and transforming people, and we believe that churches will only be healthy when they are led by godly men who are qualified and well equipped for pastoral ministry, in character, knowledge, wisdom, and ministry skills. While we value seminary education, we believe the classroom alone cannot provide holistic preparation for pastoral ministry. Project Timothy is a focused, comprehensive, church-centered program that seeks to mentor godly men from Africa for biblically faithful, effective pastoral ministry, so that more healthy churches are planted and existing churches are strengthened, for the saving of the lost, the maturing of believers, and the glory of God.

WHAT PROJECT TIMOTHY PROVIDES PARTICIPANTS:
Academic Education
Personal Discipleship
Varied Opportunities for Ministry Observation & Ministry Experience
Mentoring in Pastoral Ministry
Help in discerning, and moving towards, longer-term vocational ministry
PROJECT TIMOTHY HOST CHURCHES
Living Hope Church in Pretoria, South Africa (Joshua Mack, Teaching Pastor)
Reformation Bible Church in Lilongwe, Malawi (Newton Chilingulo, Pastor)
CURRENT PROJECT TIMOTHY PARTICIPANTS
Nickson Pasipanodya is from Murehwa, near Harare, Zimbabwe. He has been a part of Living Hope Church, Pretoria, South Africa since the church began in October, 2009. Nickson is married to Esther (since 2008), and they have 1 daughter and 2 sons. He is a graduate of Christ Seminary (Polokwane, South Africa), and serves as a pastor/ elder at Living Hope Church. He will serve with Living Hope for a few more years, before, Lord willing, moving back to Zimbabwe to serve as a pastor there long-term.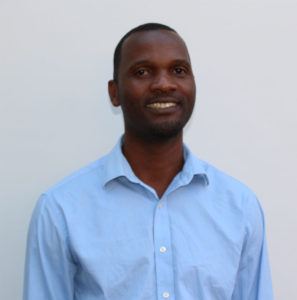 Antony Zuze is from Malawi. He has been a part of Living Hope Church, Pretoria, South Africa since 2015, and is a third year student at Christ Seminary (Polokwane, South Africa). He hopes to return to Malawi in a couple years.