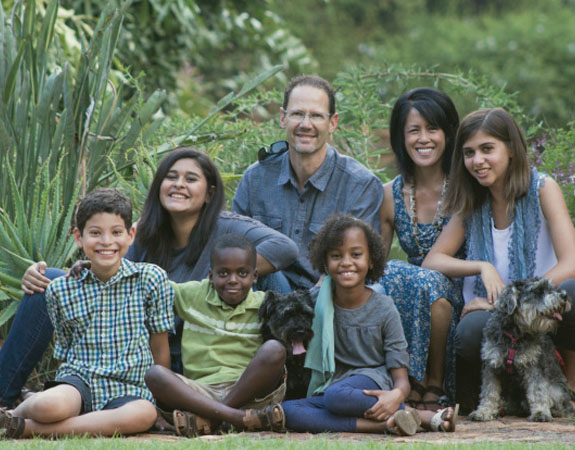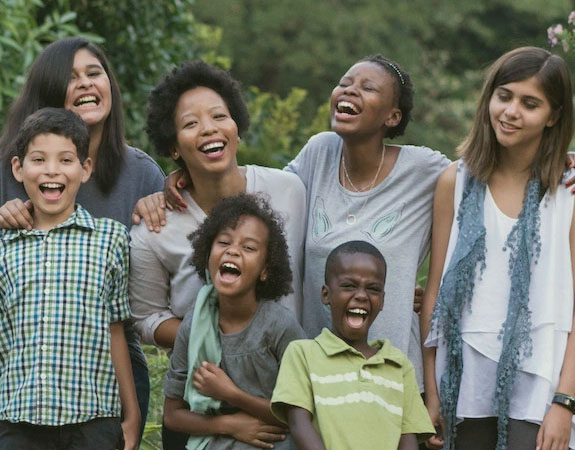 UPDATE: As of July 2019, the Clark family has transitioned to full-time ministry in the United States. Randy is Pastor of Family Ministries at Grace Church of Orange in Orange, California. Susan is serving in women's ministries as well as homeschooling their children. Thank you for years of faithful prayer and generous giving. Please continue to keep them in prayer during this time as they transition to life and ministry back in the States.
Randy and Susan Clark are parents to five beautiful children whom God placed in their family through the gift of adoption.
We understand that we have been spiritually adopted by our Heavenly Father. We know that we were once lost and now have been saved by God's gift of Amazing Grace through the shed blood of His Son, the Lord Jesus Christ.  Before the foundation of the world, He chose us and  adopted as His children through Christ.  (Eph. 1:4-5) The knowledge of the gospel and what God in Christ has done for us humbles us everyday before a great and mighty King.  It is our prayer that we may live out the rest of our lives according to Col 1:9-10: "that I may be filled with the knowledge of His will in all spiritual wisdon and understanding, so as to walk in manner worthy of the Lord, fully pleasing to him, bearing fruit in every good work and increasing in the knowledge of God".
Before being called to serve in South Africa, Randy was an intermediate school teacher teaching English to second language learners in inner-city Santa Ana, California.  Susan was (and still will be) a stay-at-home, home schooling mom.
Aside from schooling and training their children in the Lord, Randy and Susan disciple men and women of Living Hope Church, volunteer at Muphamuzi Baby Home by loving on babies and caregivers and maintaining the facility, learn and grow at Biblical Counseling Ministry Training meeting, fellowship with a Gospel Community Group, and host missions teams. See more information on our blog at www.clarksfollowinghim.com
Tell of His glories among the nations, His wonderful deeds among all the peoples. 
Psalm 96